Colocate your server in a professional environment with a blazing fast network.
Sometimes your web applications or use case may require specific hardware requirements. Smartt's Colocation services let you place your hardware in a professional run datacenter environment with direct connections to the fastest available networks, so you can:
Control your hardware choices
Choose your location
Have optional dedicated connections between your office and our colocation facility
Have environmental Control

Why Do Companies Need Server Colocation?
Clients typically use our Colocation when they want complete control and ownership of their hardware.
Common Use Cases for Server Colocation:
---
Run Specialized Applications: Run specific applications that require custom hardware

Extend End-Of-Life Environments: Some applications may require legacy operating systems that are no longer allowed with cloud hosting services.

Create your own private cloud environment: Have the best of what cloud computing offers, without exposing your data to any cloud vendor platforms.

Control And Own Your Assets: Own your assets and have control over your budget and hardware capitalization.
Smartt is a different kind of Colocation provider - we have a whole team of cross-functional experts and consultants who can help you achieve your objectives based on the unique needs of your industry and situation. We would be happy to initiate a discussion with you and see if we might be a good fit as your managed hosting partner.
Why Smartt for Server Colocation?

Smartt has served as a trusted colocation facility for more than a decade.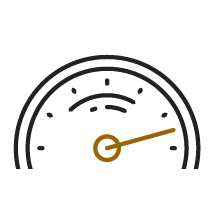 Speed
We have multiple direct connections with each datacenter as well as over 65 peering partners such as Akamei, Microsoft, Yahoo, Shaw, Telus, AT&T, and Alibaba.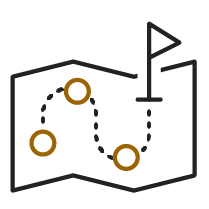 Locations
We have datacenters and additional point of presence's across North America in geographically disperse regions.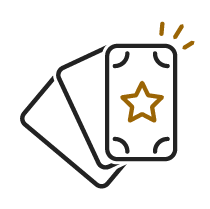 White Glove Remote Hand Services
We offer white glove remote hand services if you wish to have us do the work for you. We also offer optional FlexHours services across our IT Consulting, Web/Application Development, and Digital Marketing services.
1/4 Rack
$450/Month *
10U
300 GB Bandwidth
100 Mbps Port Speed
5 IPv4 Addresses
Unlimited IPv6 Addresses
1 Network Drop
7 Amp Power (110V)
Backup UPS
1/2 Rack
$800/Month *
20U
800 GB Bandwidth
100 Mbps Port Speed
13 IPv4 Addresses
Unlimited IPv6 Addresses
1 Network Drop
15 Amp Power (110V)
Backup UPS
2 Shelves
Full Rack
$1,300/Month *
40U
2000 GB Bandwidth
100 Mbps Port Speed
29 IPv4 Addresses
Unlimited IPv6 Addresses
2 Network Drop
15 Amp Power (110V) x 2
Backup UPS
4 Shelves
Contract
No contract
30 day cancellation
Provisioning
Next business day
USA or Canada
Support
24/7/365 Support
Uptime Monitoring
ITIL & HDI best practices
*Additional monthly services include: (1) bandwidth at $0.25/GB, (2) $50/network drop, (3) $30/Amp (110V), (4) $2/IPv4 address, available in blocks of 5/13/29/61. IPv6 addresses subject to availability. Monthly billing with currency based on hosting location (CAD, USD, Euro). Pricing excludes wiring costs for additional circuits or PDU's and setup fees.
Smartt Co-Location Catalogue
Category
Component
1/4 rack - 10 U
1/2 rack - 20 U
Full rack - 40 U
Service Package
MRC
$450.00
$800.00
$1,300.00
NRC
$600.00
$600.00
$600.00
Cabinet
Size
10U
20U
40U
Rail mounted
Yes
Yes
Yes
Secure Cabinet
Yes
Yes
Yes
Shelf
0
2
4
Network
Network Drop
One
One
Two
Bandwidth (GB)
300
800
2000
IPV4 address
5
13
29
IPV6 address
unlimited
unlimited
unlimited
Port Speed (Mbps)
100
100
100
Multi home Tier 1
Yes
Yes
Yes
Data traffic report
Yes
Yes
Yes
Custom Firewall Rules
Yes
Yes
Yes
Power & HVAC
Power
7 A @ 110V
15 A @ 110V
2 x 15 A @ 110V
Emergency Generator
Yes
Yes
Yes
Back up UPS
Yes
Yes
Yes
Smart PDU (8 outlet)
Yes
Yes
Yes
Redundant Cooling System
Yes
Yes
Yes
Support
E-mail /Telephone
24/7/365
24/7/365
24/7/365
24/7 access
Yes
Yes
Yes
24/7 remote hands
Yes
Yes
Yes
Network up time SLA
Yes
Yes
Yes
Visitor Wi-Fi
Yes
Yes
Yes
Client Parking
Yes
Yes
Yes
Onsite Work Space
Yes
Yes
Yes
Terms
Contract Period
Monthly
Monthly
Monthly
Payment Option
AD-CC-Cheque
AD-CC-Cheque
AD-CC-Cheque
Cancellation
30 days notice
30 days notice
30 days notice
Additional Services
IPV4 address
$2/IP/month
Network Drop
$50/Network Drop/month
Power
$30/A @110V /month
Currency based on hosting location (CAD, USD, EURO) and exclude taxes.
IPv4 addresses may change if co-location package changed as a result of subnet change.
Client assets must be standardized and compatible with local racks.
Bandwidth and Power excess usage calculation based on actual usage in calendar month.
Cancellation on M2M with 30 calendar day notice. For Term contracts of greater than 30 calendar days, balance of contract term due upon cancellation. Client forfeits any prepayments made for balance of Term.
Late or delinquent payments will result in 2% monthly surcharge. Client responsible for all fees generated to pursue collection.
Smartt can change terms of agreement, including cancel client Services with 30 day calendar notice.
SLA: 100% uptime except for planned service events with 24 hours notice. Client eligible for chargeback of 1% total monthly revenue paid to Smartt per calendar month for every 1 minute of downtime, up to 100% of monthly revenue. Applicable for each SLA breach event, up to 2 per year. Client must request chargeback of Smartt in writing within 5 calendar days of breach. Chargeback void if client account delinquent at time of SLA breach (payment delinquency exceeds 30 days from invoice date). Chargeback amount determined by and subject to Smartt agreement.
Support: E-mail/Telephone Support TTR (LOW) 8 Hours, (MED) 4 Hours, (URGENT) 30 Minutes.
Smartt retains ownership of all cabinets, cabinet fixtures, network devices, cables, IP addresses, FOB's, badges and other items procured and provided to client for Term of Service.
Smartt reserves the right to throttle, suspend, disconnect or otherwise modify client connection in event of: (a) active DDOS or other attack which impacts the Service for other clients or the Smartt network; (b) delinquency beyond 30 calendar days.
The Smartt Datacenter Environment
We provide a 24 × 7 Network Operations Center that monitors all mission critical network equipment and systems. The Smartt datacenter is conveniently located just minutes from downtown Vancouver. The datacenter is engineered according to highest standards in safety and security measures. We provide prime running conditions and reliable power supply for servers and network equipment.
UPS & Generator Power Backup
Our entire datacenter is backed by an on-site UPS and diesel power generator that ensures network stability, even in the event of a massive power failure in the local electricity grid.
Redundancy and Hot-Swappable Network Infrastructure
We use multiple upstream providers that allow us to automatically re-route data traffic to prevent network downtime. We provide full redundancy for Internet access with multiple points of peering.
Gigabit networking with industry-standard Cat6 Cabling.
Pre-action fire suppression and enhanced cooling system with AEAS (Automated Environment Alert System) that notifies staff of any temperature variations above 22 degrees Celsius.
24 x 7 escorted access with security cameras and access controlled environment. Our video surveillance system closely monitors our datacenter 24 x 7 as well as building exteriors. Access to the facility is controlled through a key card reader in combination with a password; all guests are escorted through the facility by one of our representatives.
Related Services
Smartt offers various hosting and optional services to help
ensure, accelerate, and create business results.

Backup / High Availability / PMI Options
People LOVE
Smartt's Hosting
I try to do my own research and talk to other IT professionals, but it's always good to get that expertise applied to your own specific situation. I found the discussions we had with Smartt really useful, especially around how we could make our systems more secure and robust.
- DANIEL VAZQUEZ, IT ADministrator, TRG Group benefits and Plans -
Need Help?
Find out how we can help structure your dedicated server hosting environment. We're happy to give you a free quote.
Get a Free Proposal