TRG Group Benefits and Pensions Inc.
I try to do my own research and talk to other IT professionals, but it's always good to get that expertise applied to your own specific situation. I found the discussions we had with Smartt really useful, especially around how we could make our systems more secure and robust.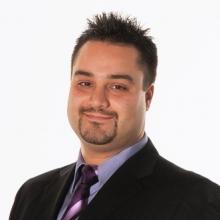 Daniel Vazquez |
IT Administrator
TRG Group Benefits and Pensions Inc.
We've been impressed by Smartt. I wouldn't hesitate to recommend them. It's been a positive, very comfortable working relationship all around.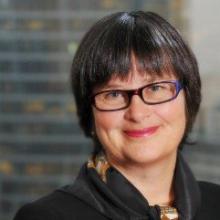 Jean Mill |
CFO and General Manager
Gencore Properties GP Inc.
No company has provided the support and response that we have experienced the way Smartt has. Due to their professional and reliable service we have recommended Smartt to various customers who are less than pleased with their national service providers.
Patrick Brehm |
President
Ferguson Moving and Storage
We achieved top ranking in all Vancouver moving related keywords on Google. The new business generated from website increased from 3% to 18%, and the company tripled its staff from 15 to 45 employees to deal with the increase in business.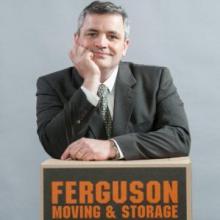 Lorne MacInnes |
President
Sit Happens Dog Training Inc.
They provided an accurate estimate of time and cost for website enhancements and I got to preview on a test site. Whenever I log a problem, someone gets back to me right away. I've got lots of confidence in them and I'm happy with their service. It's why I stay with Smartt.
Jeff Lolacher |
Director
Rent-A-Nerd Computer Services Inc.
One of my major judgments of a company isn't how well they do something but how they handle things when extra help is needed. Smartt excels at this. They are always helpful and provide immediate service. We recommend Smartt unconditionally and without reservation.
Mike Romaniuk |
Director
CertiWood
Smartt provides Internet access, hosting and domain name registration services to Canadian Plywood and Canadian Engineered Wood Products Industries. The dedicated staff is always on hand with outstanding customer support. We recommend Smartt for complete Internet services.
Dan Poh |
Manager Education Services
BC SPCA
The BC SPCA has dealt with Smartt for over 10 years. We use an Internet-based shelter management system so Internet stability is extremely important to us. Their customer service and support continues to be incredible. We would highly recommend Smartt to anyone.
Rebecca Edwards |
Manager of Information Technology
Compunet InfoTech Inc
The customer service and personalized support provided to us and our customers is exceptional. We don't hesitate recommending them. As a matter of fact we insist our customers switch Internet services to Smartt to enjoy the same level of service and support we enjoy.
Nick Nouri |
President
Serendipity Systems Network Integration
I've dealt with Smartt for colocation and ADSL services for over 15 years. When I require technical support it's great to speak with a local person who has actual technical knowledge - not some Level 1 person reading from a crib sheet.
Steve Roy |
President
Columbia College
Smartt's approach of using the Brand Strategy Roadmap facilitated open, productive discussions. It gave us the confidence to proceed to the next step of web development because we had consensus on branding and long-term goals.
Yetla Hernandez |
Social Media Coordinator
Credit Counselling Society of BC
When we took our business to Smartt more than 5 years ago what we were looking for was quality, value, professionalism, and personalized service. We've got all of that and more. Despite its size Smartt still feels like a family-owned business where everyone knows your name.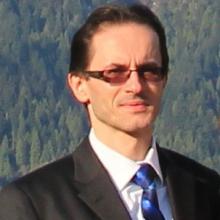 Ovidiu Mot |
Director of IT
Central Cedar Ltd.
I have been with Smartt for over 10 years. They provide outstanding service and support. You can talk to a real person when you need a question answered. They are a 10 out of 10!
Rick Allen |
Accounting Controller
TM Events
Our staff found the campaign schedule very easy to follow. We started getting new Facebook fans and Twitter followers even before the event date.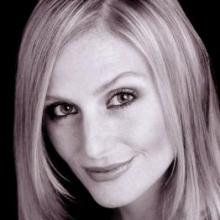 Traci Myles |
CEO
Alco Ventures Inc.
Smartt and their service have always been great. Their service is extremely reliable and their staff is friendly and knowledgeable. I feel that they are truly interested in what is best for the customer. I would highly recommend Smartt to anyone.
Tyler Anakotta |
System Administrator
Karlene Karst
Another agency probably could have built a nice website, but Smartt delivered a fully-branded online presence that contributes to my business success.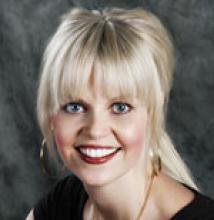 Karlene Karst |
Nutritionist and Author
Ventana Construction Corporation
We chose Smartt. Not just because they've been a trusted connectivity provider since 2000 but because we liked the way they approached the situation as though they were our own IT department.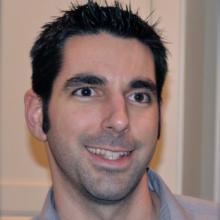 Tyler Pasquill |
VP of Pre-construction
Sierra Wireless
During the six-week campaign period, Sierra Wireless saw an increase of approximately 50% in leads. [The campaign] was so effective that one of our channel partners asked us to introduce them to Smartt.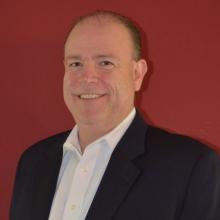 Patrick Sweeney |
Director of Marketing and Business Development
CTD
It was a complicated project with a lot of moving parts. Throughout the project, the Smartt team provided us strategic business, design, and development support. They continue to do so today as we develop our digital presence to gain traction in the market.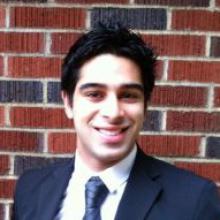 Nadeem Kassam |
Founder