Your single point of accountability, 24/7/365
In today's increasingly digitalized landscape, having experienced IT experts that work as an extension of your team can help you assure, accelerate, and create business results. We offer right-scaled solutions for your unique needs, delivered by an experienced staff 24/7/365.
Why Work With a Total Service Provider?
Many companies find it challenging to implement the digital channels and technologies required to stay ahead of their competitors – locally and abroad. Smartt offers cross-disciplinary capabilities as an extension of your team through our innovative FlexHour delivery model.
Working with a Total Service Provider such as Smartt helps you:
---
Aligned Thinking IT Strategy Roadmaps custom-fitted to your business needs, crafted by Consultants with decades of experience helping companies of all sizes at different stages of growth.

Aligned Talent Dedicated Account Manager with access to our cross-functional Subject Matter Experts for 24/7/365 support + execution.

Aligned Technologies Partnerships to help you achieve cost-savings with your hardware requirements; own datacenter network with for optional connectivity and high performance, high-availability hosting solutions.
We'd love to see if we might be the right partner to address your IT goals and challenges. Let's get together for a quick complimentary meeting and see if we could be a good fit for each other.
What are the benefits?
"Every company is a technology company." The intersection of technology and business is a blessing for Digital First companies that are able to utilize technology to ensure, accelerate, and create business performance.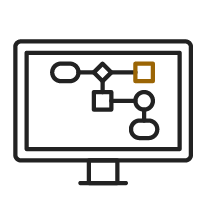 Ensure Results
Smartt's experienced team, combined with our agile and best-practices driven "Rodmap + FlexHours" approach a helps keep your IT running flawlessly in the background month after month, so that you can focus on your core business.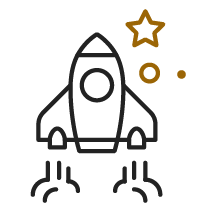 Accelerate Results
The monthly recommendations and holistic cross-functional thinking help ensure continuous improvements so you get happier staff and happier customers. Even a happier CFO.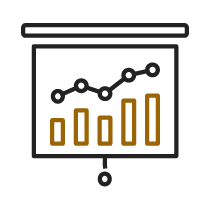 Create Results
With an deeply integrated team of technical experts and business consultants, together we will apply the right technologies to create a competitive moat around your business, so that you have an edge in today's digital-driven economy.
What Does Managed Services Do?
Our team works as an extension of your team to carry out one-time and ongoing activities required based on your goals, and situation.
Planning and Implementation

IT Audit
IT Strategy
Disaster Plan / Disaster
Recovery Plan
Data Management & Protection
IT Process Optimization
IT Policy Creation
Network Design
Office Move
System Integration
Legacy System Modernization
Ongoing
IT Support
IT Helpdesk
System Deployment
IT Inventory Management
App Deployment
Networking Support
Cybersecurity
Cyber Insurance
Security and PCI Compliance
People LOVE
Managed Services
They are amazing to work with. Staff are professional and knowledgable. It was great to work with them! Highly recommended!
Kenneth Cheung | Information Technology
How Does Managed Services Work?
A Brand Strategy Roadmap can take from one to two months. This is a highly-customized engagement; we don't use 'canned' content. We develop workshop content and deliverables based on information specific to your situation. We make sure we cover issues relevant to your company, customers, positioning, and customer experience before we work on brand development. Outcomes from this engagement depend heavily on timely feedback from stakeholders.
Informal and formal discussions. The questions we bring to the table at this stage often lead to productive internal discussions and clear potential next-steps.
Initial Discovery
Team Interviews
Goal-Driven Audits Audits
Picking of FlexHours Package
A guided discussion that identifies customer touch points to understand when/where there are opportunities to reinforce your brand value, improve brand experience, and increase customer spend.
Digital Roadmap and Initial Backlog
Budgets and Schedules for Initial Activities
Execution of the highest priority items to get your IT under control; or if it's already under control, to get low-hanging improvements.
Backlog Execution
Review Meetings
Ongoing execution of your Digital Roadmap to drive continous improvements.
Support Helpdesk
Monthly Reports with Recommendations
Need Help?
If you're wondering whether your brand needs refreshing, stop wondering and talk to us about the Smartt Brand Strategy Roadmap. We're happy to give you a free consultation and show you examples.