Your IT infrastructure is a major investment. When budgets are stretched and ROI a priority, make sure your IT investment contributes actively to business success. Your business environment is dynamic and IT resources must re-align regularly to support new goals, users, and applications.
'Qualified' and 'experienced' are not the same thing. Smartt's IT consultants have decades of experience dealing with companies of all sizes at different stages of growth. We provide impartial assessments of your existing IT strategy, assets, and procedures. Following this we can develop short- and long-term strategies to align your IT assets with your organizational mission and budgets. If you need to free up IT resources to work on critical projects, our managed services let you offload repetitive, time-consuming, but necessary operations.
Who Benefits from Strategic IT Consulting?
We take a partnership approach. If you have infrastructure projects your current IT personnel are unable to fulfill, we have the resources you need to extend your team. Plus, your organization will benefit from our IT Service Management best practices approach, which follows the ITIL's IT Service Management roadmap and builds in continuous service improvements that ensure your infrastructure stays current with your needs.
CTO
Provide independent validation of your plans. Get practical recommendations that are objective, experienced-based, and ROI-focused. Translate business goals into a digital roadmap for IT requirements.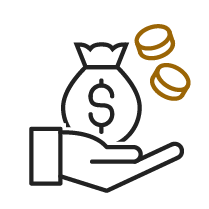 CFO
Understand the financial impact and payback potential of different IT strategies.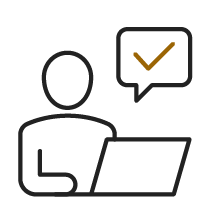 IT Staff
Support business goals better when you work from well-defined project requirements. Spend more time on end-user support and implementing new initiatives, less time working with repetitive maintenance tasks.
People LOVE
IT Consulting
We chose Smartt. Not just because they've been a trusted connectivity provider since 2000 but because we liked the way they approached the situation as though they were our own IT department.
- Tyler Pasquill, VP of Pre-Construction -
We apply this approach to all our IT offerings, including:
Your IT infrastructure is a major capital investment and a powerful business driver. It's a constant challenge aligning IT resources with your company's goals.
Audits identify where your IT assets need attention and incorporate these insights into your IT and infrastructure management plans. Then, go further and learn how to leverage IT to create an unforgettable customer experience.
Digital roadmaps help identify issues, highlight new technology choices, and recommend process improvements to remove the guesswork from IT infrastructure management. Create accountability in your IT organization and help track ROI.
Planning, project management, and deployment require senior IT expertise and time. Let our IT consultants apply their experience to your project so that your valuable time and IT resources are free to work with other business challenges.
If the daily demands of systems maintenance leave your team too bogged down to work on new initiatives or respond effectively to user requests, Smartt's managed services free up your resources to work with core business issues that can't be outsourced.
Infrastructure as a Service (IAAS)
A combination of managed services and colocation at Smartt's datacenter. We manage the hardware and provide a secure, protected, controlled environment with back-up power.
Fully-managed VMware platforms at our datacenter give you the convenience of a private cloud with no need for extra IT resources. We manage the hardware, software, domain, back-ups, email, user accounts and more.
Your business relies on a website that's up 24 x 7. Your Marketing team needs to keep pages fresh, make configuration tweaks for digital campaigns, and modify website design and functionality. Smartt offers multi-disciplinary resources from operations to technical marketing support. Find out more about our Web Services.
Need Help?
If you want to know how to align your IT infrastructure with business objectives, contact us about IT Consulting Services.
Get a Free Proposal