Web Design and Development
Websites are platforms for digital marketing. eCommerce, mobile apps, social media, and online marketing campaigns all rely on a sophisticated web environment that performs flawlessly.
Design alone won't ensure an effective, secure, and scalable website. A web design and development project must take technology trends as well as marketing strategy into account. Smartt's Web Design and Development services deliver websites that empower stakeholders and avoid the pains associated with poorly-defined projects.
What are the benefits?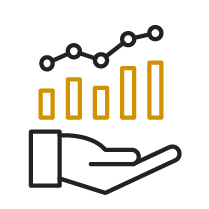 Sales teams
Give website visitors the right information at the right time. Smartt focuses on ROI-centric design to maximize lead conversions. We create an information architecture that's based on visitor needs, driving them to content that addresses the right stage of their buying cycle.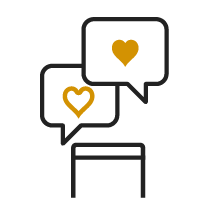 Marketing teams
Get the most from the latest social, content, and digital marketing tactics. Smartt websites offer responsive design to reach mobile users, workflow that leads to call-to-actions, and plug-ins that facilitate social media and digital marketing integration.
Project managers
Most web projects fail due to poor requirements and scope management. Smartt's development teams understand both business and IT. We keep you in the loop and focus on ROI.
What can you expect when you work with Smartt?
---
Expert guidance: Your team members have personal preferences when it comes to design, navigation, or content. We'll share with you what works and what doesn't so you can make decisions reasons based on best practices, consumer insights, and user testing.

Better conversation: You don't need the most beautiful website in the world. You need one that converts. We apply industry best practices and insights about your audience to improve conversion.

Ease of use and maintenance Get ROI sooner and improve marketing productivity when it's easy to manage your website. We customize WordPress and Drupal content management systems (CMS) for easy text and image updates.

Efficient project management: You want the assurance of knowing that work is on track. Our process clearly defines timelines and deliverables from all sides. You can view the latest iteration of your website as work progresses.
Your brand communicates your vision and values to the market. We provide you with the recommendations, tools, and data to develop sustainable, consistent branding activities that grow your brand and make it more valuable.
What can you expect form your new website?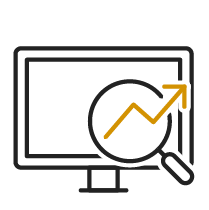 Search-friendly
Your website is guaranteed search-friendly. From page structure and links, to the underlying code, we optimize for search engine indexing. Your website is automatically optimized with the latest structural search engine optimization techniques to increase "deep linking" and search engine indexing.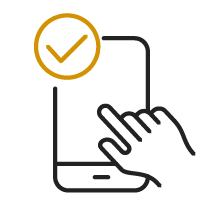 Mobile-friendly
More people are using iPhones, iPads, and SmartPhones to browse, so your website needs to support mobile devices. We make sure your website is responsive and mobile-friendly for small screens.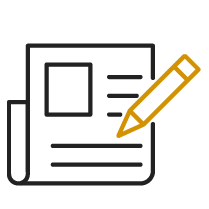 Easy content management
Stay relevant to customers and climb up in search engine rankings by keeping your website fresh and interesting. We customize popular content management systems such as WordPress and Drupal to allow fast and friendly easy changes to text, images, and multimedia.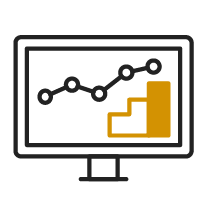 Google analytics
built-in
Track the effectiveness of your web pages and online campaigns. With Google analytics built into your website, you can monitor your SEO and social media campaigns and gain insights that help you improve results.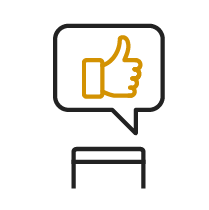 Blog and social media integration
Social media has become increasingly important in online marketing. Your website includes integration to your blog and to Twitter, Google+, and Facebook accounts so you can easily post new content to promote on social media networks.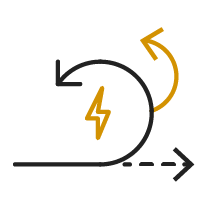 Agile web design and development
We follow the Agile methodology for design and development. Agile breaks up projects into iterations, called sprints. Rather than wait for months before you see the final results, at the completion of each sprint you see progress. Each sprint encompasses planning, requirements analysis, design, coding, and testing. It allows for meaningful customer dialogue early in the project when it's less expensive to make changes.
How Does a Web Design and
Development Project Work?
Collaborative
activities
Review Project Charter and Creative Brief
Client Orientation Meeting
QA and Validation
Launch and Announcement
Smartt
activities
Customized Project Binder
Development Narrative
Wireframes
Style Guide
Design Mockups
Base Installation
Theme Framework
Build Features
Style CSS
Populate Content
QA and Validation
Training
Migration
People LOVE
Brand Strategy Roadmap
Another agency probably could have built a nice website, but Smartt delivered a fully-branded online presence that contributes to my business success.
- Karlene Karst, Nutritionist, Author, and SafSlim Spokesperson -
Website design, features, and technical decisions depend on your business goals. That's why we begin each Web Design and Development engagement with a meeting to review the project charter and creative brief.
Review Project Charter and Creative Brief
Most development projects fail due to poor communication, scope creep, and the wrong expectations. A charter and creative brief ensure all stakeholders share the same objectives, scope and requirements.
Client Orientation Meeting and Project Binder
Communication is critical. The orientation meeting establishes the workflow between you and Smartt, communication protocols, and critical path
Before any actual development, we confirm content, user personas, page objectives, and page features. This guides information architecture and design decisions.
Wireframes, Style Guide, and Design Mockups
Wireframes define how each region on a page will support workflow, usability, functionality and content, while the style guide sets the details of colour and font that contribute to the overall 'look' of the website. Only then do we supply page mockups for review and approval.
Base Installation and Theme Framework
Install a stable web environment with a theme framework that allows efficient development, a consistent look, and simpler post-delivery support.
Build and test technical features iteratively; use plug-ins whenever possible to minimize risk and cost.
Style CSS for website content based on approved mockups. Use the Smartt CSS library and best practices to reduce time and cost when populating pages with content.
An ongoing task that ensures the site is bug-free and meets design, functionality, and business goals.
Your website will be easy to update and manage, but training and documentation accelerates productivity.
Working closely with your IT team, Smartt brings your new website online. Our Client Services Group oversees this stage to ensure that any URL redirects and new IP addresses work, and remain on hand to help troubleshoot the unexpected.
Internal Launch, Test, and Public Launch Announcement
We recommend launching the live site in private, followed by a brief test period. Then you're ready to go live with the public announcement!
Need Help?
If you want an effective website, give us a call for about Web Design and Development. We're happy to give you a free consultation
Get a Free Proposal