Today, a fast and stable Internet connection is a critical requirement for any business. E-mail, eCommerce, video conferencing, and voice communications all depend on reliable online access. Smartt provides blazing fast business-grade Internet you can count on to keep your business connected.
Smartt is not a typical Internet service provider (ISP). We have more than 17 years of experience in providing fully-managed business Internet connections to some of the largest organizations in British Columbia.
Why Smartt for Business Connectivity?
Smartt offers some of the most attractive business connectivity options in the marketplace.
Clients often choose Smartt because we understand connectivity requirements for businesses.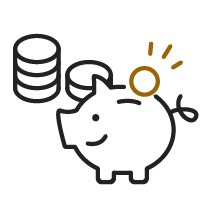 Cost Effective
We offer competitive prices for DSL, Cable, and Fibre connectivity options.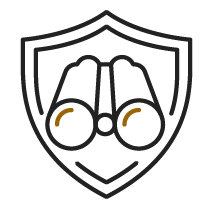 Reliable and Secure
Internet access should be like dial tone: always available. Our multi-tier network provides redundancy, firewalls, and fail-over services with 24 x 7 monitoring of all mission-critical equipment and systems.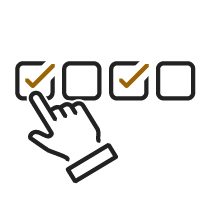 Integrated FlexHours Options
As a fully integrated firm, we offer optional FlexHours services to extend your connectivity to include service offerings such as backup redundant connections and private networks.

What's available from Connectivity?
Our technical expertise and wide network of local partners mean we have capabilities to help you:
---
Create secure networks: MPLS, SSL, IPSec

Implement custom fail-over and contingency solutions

Optimize your traffic for specific applications such as video or VoIP
Your brand communicates your vision and values to the market. We provide you with the recommendations, tools, and data to develop sustainable, consistent branding activities that grow your brand and make it more valuable.
Connectivity Services Pricing
BestConnect
(Cable, Gpon Fibre, DSL)
$135 (Yearly Contract),
$165 (Monthly Contract)
DSL: 25-75 Mbps download / 5-15 Mbps upload
Cable: 30-750 Mbps download / 30 -120 Mbps upload" as one line
Gpon Fibre: 25-750 Mbps download / 25-750 Mbps upload
Unmetered data transfer
1 IPv4 Addresses
Additional Services:
On site installation
IPv4 addresses
Carrier Ethernet Fibre
Custom Quote
1 to 100 Gbps full
Second connection (BestConnect) for redundancy
Unmetered data transfer
1 IPv4 Addresses
Minimum 1 year contract
Additional Services:
On site installation
The Smartt Network Environment
The Smartt network is engineered for speed and reliability. Our redundant Internet connection uses a combination of high-quality copper, coaxial and fiber
cabling. Flexible connectivity options mean we can offer customers a choice of solutions to meet their requirements. Our 24 x 7 network monitoring,
customer service support, and managed network solutions are backed by service level agreements (SLAs).
Our internal network is built on a multi-tier model with built-in redundancy.
Each managed rack has an allotment of up to 2 Cat 6 (1 Gig provisioned) connections per 1U Server which are in turn
connected to separate access layer (Layer 3) switches. All equipment in every level has redundant switching.
All cabling for the racks has been pre-run and tested and verified for 1 Gigabit throughput. Network distribution
nodes and cabling are kept separate from power distribution
to prevent interference. No further cabling is required in the datacenter, reducing maintenance
activity and adding security to your equipment.
To ensure business continuity for our customers, we have established Next Business Day Delivery with all of
our network equipment vendors (Cisco, Dell, etc.) either at the OEM level or with local distributors.
Multi-tier
Model
Layer 1: Core Layer – Cisco 6500 fail-over & hot swappable
Layer 2: Aggregation/Distribution Layer Cisco 6500 fail-over & hot swappable
Layer 3: Access Layer Cisco 3550 fail-over
Built-in
Redundancy
Layer 1: Dual backbone from 2 independent upstream providers with automatic fail over switching
Layer 2: Multi-Path OSPF switches to eliminate single point of failure
Layer 3: Access to multiple Cisco 3550 in event of hardware failure
People LOVE
Smartt Connectivity
We started using Smartt services in 1997 and since then we have not looked for another service provider. The level of customer service and personalized support which is provided to us and our customers is exceptional and we do not hesitate to recommend Smartt to any of our customers; as a matter of fact we insist our customers switch their Internet services to Smartt to enjoy the level of service and support we enjoy.
- Nick Nori, Compunet InfoTech Inc. -
What kind of Connectivity Solutions are available?
Each customer connection is treated as a node within the Smartt network connectivity infrastructure. Each node is assigned a static IP address allowing secure Virtual Private Network (VPN) or Multiprotocol Label Switching (MPLS) connections to be established. Within such an environment, important data can remain within the confines of the Customer Network and does not have to be relayed to the Internet prior to arriving at its destination. Also, data traffic between various locations is not subject to any bandwidth costs and remains unmetered.
Fast and reliable DSL connections for your business. Use your existing phone infrastructure and telephone service to get maximum download speed of 25.0 Mbps and maximum upload speed of 5.0 Mbps. Or if you've run out of phone numbers, Dark DSL provides identical functionality but does not require an active telephone number.
Reliable and affordable connection with download speeds up to 100 Mbps.
Business Failover Cable/DSL
A cost effective automatic failover high speed Internet connection for clients with mission critical connectivity needs.
Stable enterprise-level connection at the speed of light, with minimal latency, jitter and packet loss. Host company servers at your head office and connect to remote locations with a reliable, high-speed fiber connection. Smartt has physical fiber deployments throughout BC ranging from 10 to 100 Mbps.
Ask us about additional managed connectivity services such as: backups, anti-spam, and firewalls.
Need Help?
If you need fast and reliable connectivity solutions, get in touch. We will contact you for a needs assessment, do a quick validation audit for power, space and network requirements, and then provide a quotation that includes a cost and benefit analysis.
Get a Free Proposal