Security Services and Compliance
Protect your business against dangerous threats; meet compliance requirements.
The internet is under constant barrage from attackers; companies are often indirect targets even if they are not attractive direct targets.
Smartt offers add-on security services and compliance services (example: PCI, HIPPA, FISMA), especially for clients who:
Have just been compromised and want to prevent a recurrence.
Are very sensitive about data protection
Want to develop their online presence with a self-managed storefront.
Are looking to attract customers who require compliance
Need compliance, but are overwhelmed by the online documentation and don't know where to begin
What Services are Offered?
Smartt offers individual security service offerings and bundled offerings that help you meet compliance standards.
Our Security and Compliance Services include:
---
Antivirus/Malware Scanning: On-demand and scheduled scans with automatic reports; and remediation services.

Two-Factor authentication: VPN for access to client assets at Smartt, and Two Factor authentication.

Vulnerability: Vulnerability scanning, credentialed patch audits, policy compliance audits, internal and external scans, and detailed reports

Off-server Log Storage and Analysis: Logs are sent to Smartt's SIEM server for analyze and retention; logs are retrievable on demand and custom alerts can be set up

Malicious Traffic Blocking: VPS/VPCs re protected via scans with identify known packet signatures; malicious traffic blocked based on severity levels.

Compliance: Bundled security packages to meet compliance standards.
Get in touch with one of our experts and see how we can help you secure your IT from threats.
Why Smartt for Security Services and Compliance?
As a Total Service Firm with its own datacenters and an expert development team, Smartt is in an unique position to be your single point of contact for all security related requirements.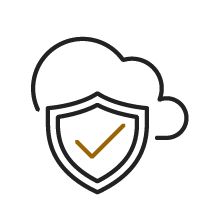 Management
Most vendors will offer compliant hosting environments, but leave the actual VPC/VPS for the client to manage their own security.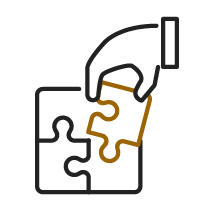 Control
Most vendors only compliant hosting on a shared server or VPS where they control the OS and middleware; and the client has no ccontrol other than uploading application data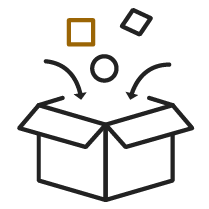 Single Point of Accountability
We take the workload off you, by comibning hosting, server management, and ongoing security assessments.
Smartt FISMA/PCI Compliance Catalogue
Category
Component
Package
FISMA/PCI Compliance
Monthly Fee (MRC)
$950
Setup and Server Hardening (NRC)
Custom/Varies
Compliant VM or Physical Server
Up to 3
Remote access VPN
Yes
Multifactor Authentication
Yes
Standard Secure Certificate (SSL)
Yes
Audit Support
Yes
Security Controls
Yes
Ongoing Monitoring
Yes
Ongoing Management
Yes
Monthly System & Activity Reporting
Yes
Contract
Monthly
Payment Options
CC/DD/Wire
Cancellation
30 Calendar Days
Client Support
E-mail/Telephone Support
24/7/365
TTR
8 Hours
RTO
4 Hours
RPO
24 Hours
Uptime
100%
Related Services
Looking for more? Smartt come with various optional services to help
ensure, accelerate, and create business results.

People LOVE
Smartt's Hosting
I try to do my own research and talk to other IT professionals, but it's always good to get that expertise applied to your own specific situation. I found the discussions we had with Smartt really useful, especially around how we could make our systems more secure and robust.
- DANIEL VAZQUEZ, IT ADministrator, TRG Group benefits and Plans -
Smartt Security and Compliance - A La Carte Menu
Security Services are add-on services that improve upon or add to a client's security posture. Compliance services are add-on services required to maintain adherence to a specific compliance structure.
Antivirus, Malware Scanning and Reporting
$300/month
On-demand Antivirus Scanning via TrendMicro Deep Security
Scheduled full server scans
Automatic reports
Can be sent to client reporting AV status and any detected malware
Estimate for remediation (Fix of issues if Estimate accepted)
$600 NRC for setup.
$206/month for 5 users, $246/month (up to 20), $396/month (up to 50)
VPN for access to client assets at Smartt (Allows for client direct access to Smartt-hosted VPS/VPC servers while limiting public footprint)
Two factor authentication provided via Duo Security
Vulnerability Scanning and Reporting
$300/month
Vulnerability Scanning via Tenable.io
Credentialed Patch Audit including scans for missing patches and updates
Policy Compliance Audits – scan against known best practice models for OS/software/hardware
Internal and external scans
Detailed report available to be sent to client
Off-server Log Storage / Analysis
$300/month
Logs are sent to Smartt's SIEM server for analysis and retention (Uses Wazuh, a well known SIEM solution based off of OSSEC)
Can be set up for any middleware/application that generates text or syslog format logs.
Custom alerts can be set up for any condition clients want to look for (failed logins, requests against a specific webpage, etc)
Logs can be retained up to 7 years•Logs retrievable on demand (via support request to Smartt)
Malicious Traffic Blocking
$300/month
Protect Smartt-hosted VPS/VPCs with NSX-T IDS/IPS scans
IPS blocks traffic based on severity levels, set via security profiles
Log of events are sent to SIEM for reporting and analysis
$950/month
$950/month for ongoing activities
Covers 3 servers
Includes all security services required to maintain compliance
8 hrs per month T&M activities
Need Help?
If you're wondering whether your brand needs refreshing, stop wondering and talk to us about the Smartt Brand Strategy Roadmap. We're happy to give you a free consultation and show you examples.
Get a Free Proposal