Corporate IT requires more these days than simple web hosting and email. Your IT infrastructure resources must be in alignment with business objectives to support growth and change.
With more than 15 years of datacenter management, Smartt has the experience and services IT departments need. We have options to fit your requirements and budget: from business-grade, secure, high-speed networks to self-managed and fully-managed cloud hosting. Free up the time you need to focus on other business priorities.
Marketing has become a highly digital endeavor. When it comes to developing a marketing strategy, however, many marketing teams find it hard to bring together all the skills necessary to create an effective, measurable approach.
You only have 7 seconds to capture a website visitor's attention.
You don't need the most beautiful website in the world. You need one that converts. Websites draw traffic, engage visitors, collect data, and support campaigns. A well-planned, well-built website is the hub of your digital marketing activities. Learn how you can transform your website into a marketing platform that delivers measurable results and insights.
In a global market, every company is vulnerable to commoditization. Better features, benefits, and price alone are no longer sufficient to differentiate your brand. The most valuable brands stay relevant by maintaining their brand across all customer touch points. Smartt can help your brand become irreplaceable and irresistible to your market.
Other Services
Other Services
Other Services
Other Services
Nadeem Kassam and his twin brother Nash wanted to create a web-based booking system to make it convenient for patients to find and book appointments with private healthcare professionals.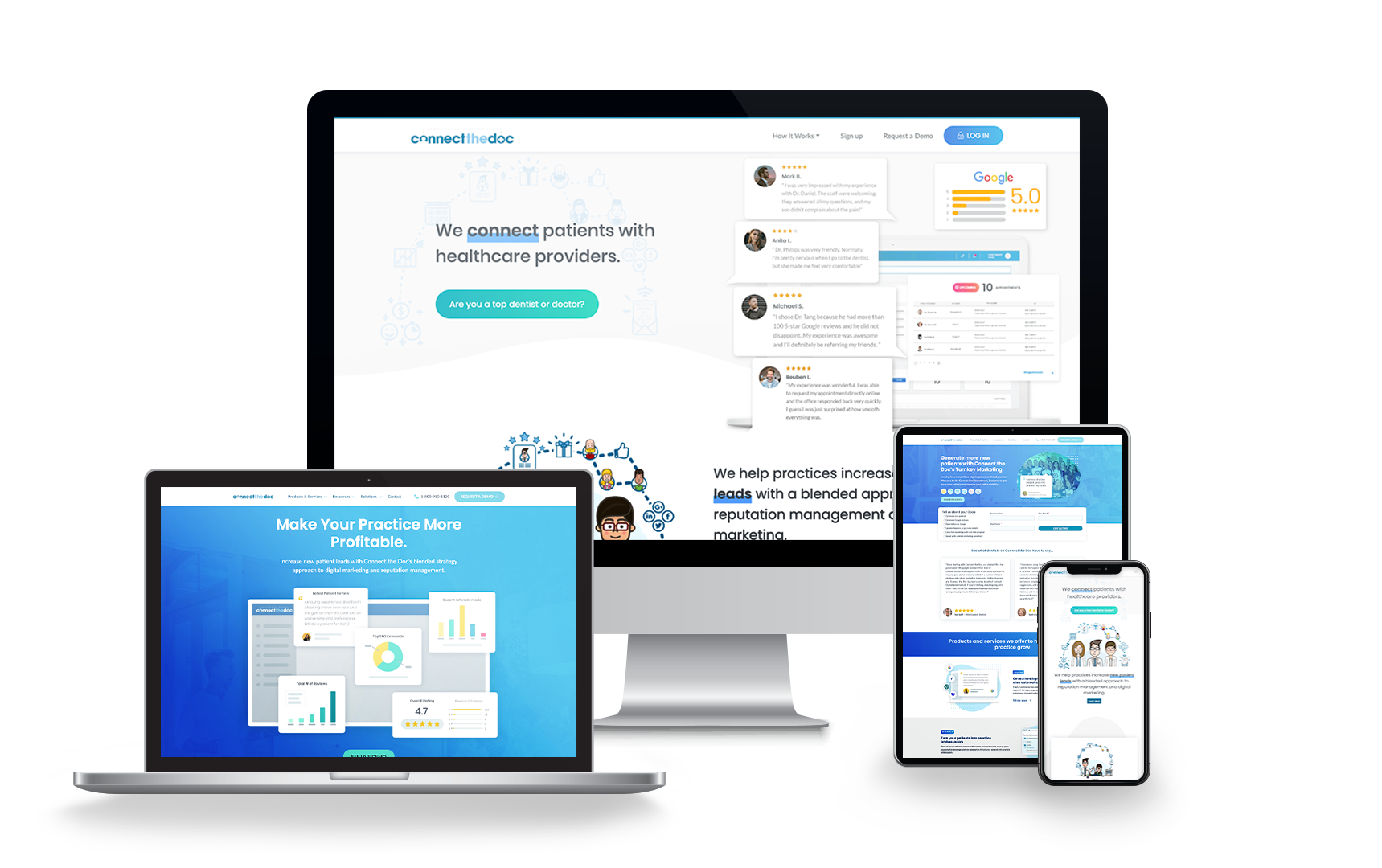 ConnectTheDoc would allow:
Clinics and individual practitioners to register with ConnectTheDoc to maintain online appointment calendars
Patients to use ConnectTheDoc as an online directory and booking system for finding healthcare professionals on short notice – or just find one
As entrepreneurs, the Kassams needed to understand as much as possible about every aspect of their business. While they did not expect to become software developers, they knew they needed to learn about development projects and web technologies. When they approached Smartt in late 2010, they found a company willing to take a partnership approach to working with clients. We were able to fill the gaps and offer the expertise that ConnectTheDoc required.
"Instead of just working through a project manager, we got to attend meetings with the entire design and development team," Nadeem recalls. "They knew we wanted to learn about web development and they were very willing to share their knowledge with us. We got to listen to discussions on why or why not to do things a certain way. Smartt was flexible and totally transparent, which helped us get up a steep learning curve that much faster."
ConnectTheDoc's project entailed far more than building a website. We helped define the workflow of the booking solution, then translated the workflow into technical requirements for the development team. The complex project included development of the entire online booking system and all supporting mechanisms for registration and scheduling – as well as the creative work of designing a corporate brand for ConnectTheDoc.
"It was a complicated project with a lot of moving parts," Nadeem says. "Throughout the project, the Smartt team provided us strategic business, design, and development support. They continue to do so today as we develop our digital presence to gain traction in the market."
ConnectTheDoc launched in October 2011 and already has more than 100 clinics and healthcare professionals listed on the site. The software is working as the Kassams has envisioned. Users can schedule appointments with chiropractors, cosmetic/skincare specialists, dentists, massage therapists, and physiotherapists in Vancouver. The system can search based on location, preferred appointment time, and type of service needed.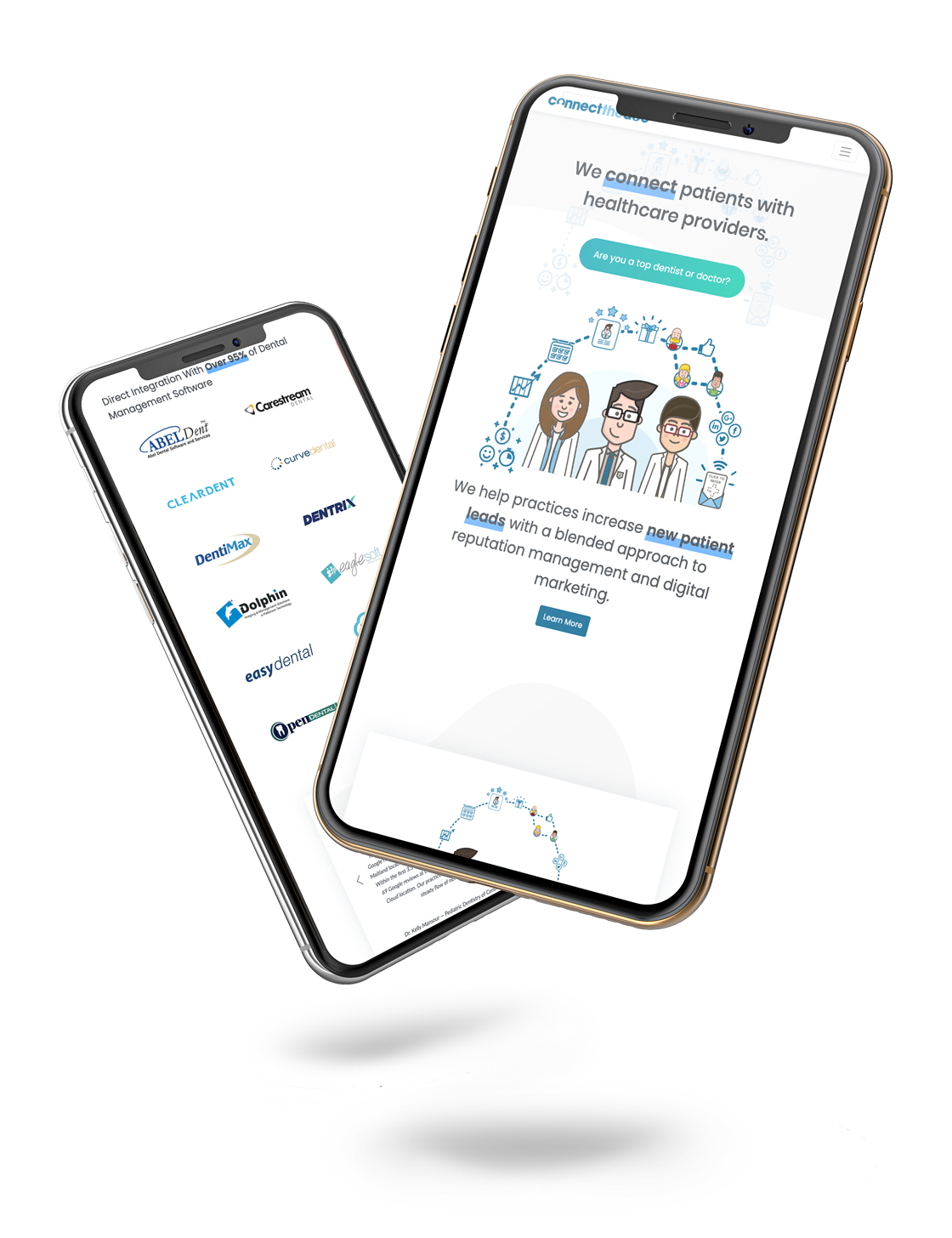 Are you looking to build a web or mobile application?
If you are looking to build a custom web or mobile application, Smartt can help. Our Website Planning Roadmap can help you create a project plan that reduce development risk, which we can then execute according to our agile development processes. This results in a faster delivery with defects that are often associated with poorly-defined projects. Talk to one of our consultants today to get a high level range on the budget, timeline, and scope of your project.
Get in touch
Looking for a reliable digital partner to supplement your internal resources and help you scale?
Get in touch and see how Smartt can help you across Branding, Web and Application Development, Digital Marketing, and IT services.
---
Head Office
#113-3855 Henning Drive
Burnaby,
BC V5C 6N3 Canada
Phone
Toll Free
in North America: 1-888-407-6937
Tel: 604.473.9700
Fax: 604.473.9080
Email
# Social media